Tea conversation Xiang Love on Baishaxi -- Foreign experts Anhua dark tea cultural experience activity was held in Baishaxi
---
---
On May 20, the long rain suddenly stopped, a piece of sunshine, especially clear. Hunan Science and Technology Department led resident foreign experts to Hunan Baishaxi Tea Factory Co., Ltd. to carry out the Anhua dark tea culture experience activity of "Tasting Tea in Hunan".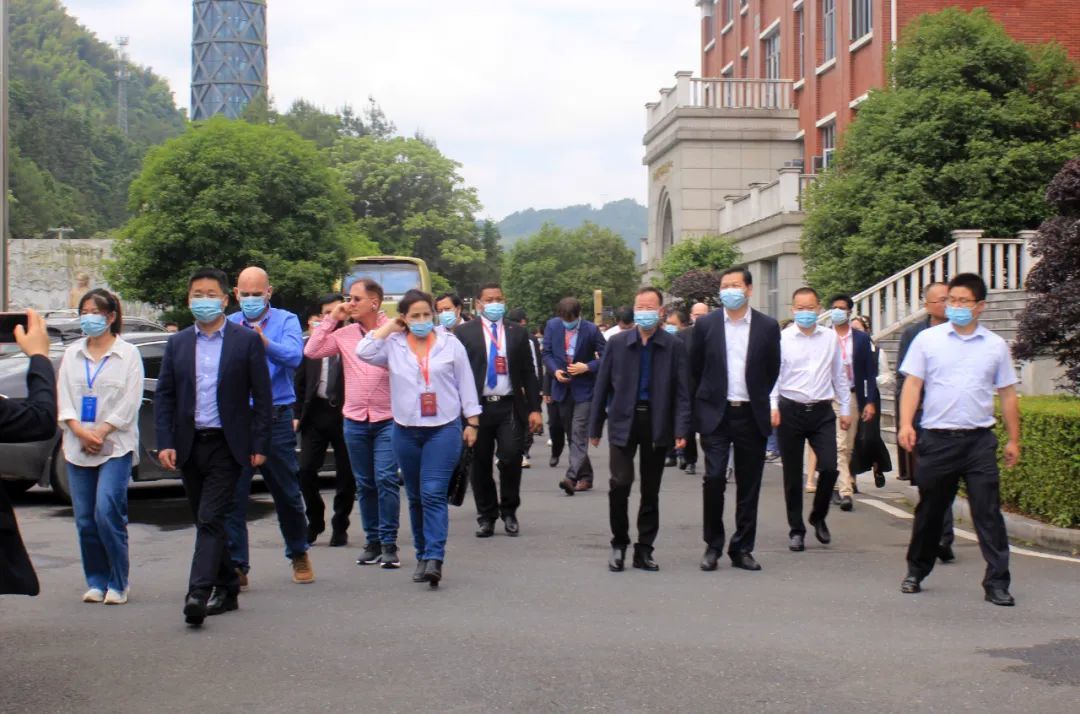 The foreign experts come from the United States, Germany, Britain, Cuba, Canada, Madagascar, India, Iran and other countries. Hunan province department of party members, deputy director-general of the Zeng Lixin, provincial department of foreign expert services division YanWeiDong, provincial department of foreign science and technology exchange center director huang LiLing, wen-yu liu, deputy director of the provincial department of foreign exchange centre of science and technology, vice President of Chinese people's political consultative conference, city technology bureau chief of yiyang city Godwin, accompanied by xie jiang, deputy head of anhua.we will act and other leaders visiting experience. Company general manager Liu Xin 'an led the company team warm reception.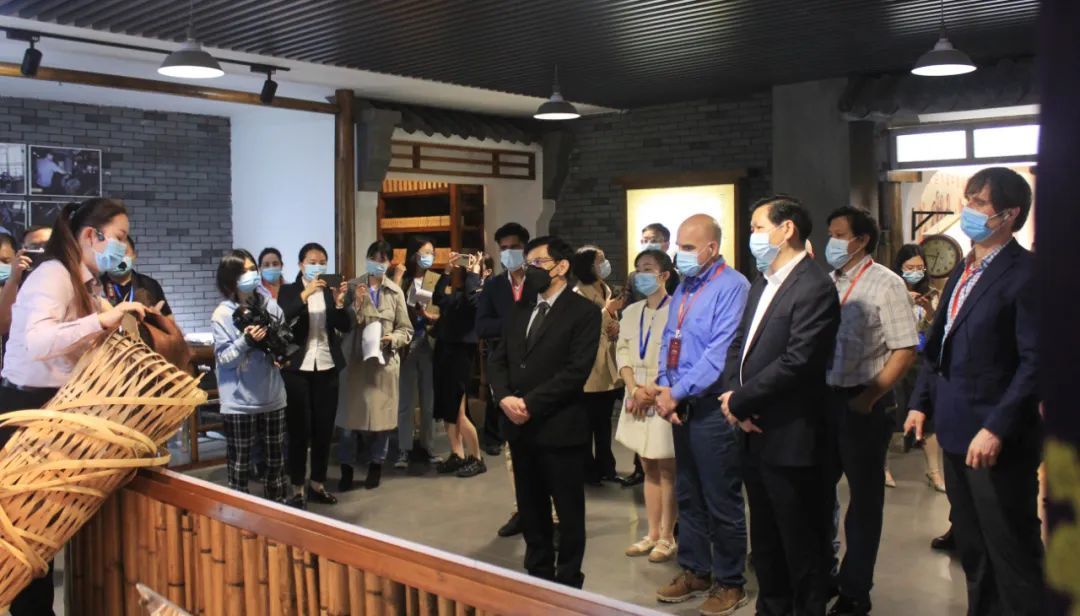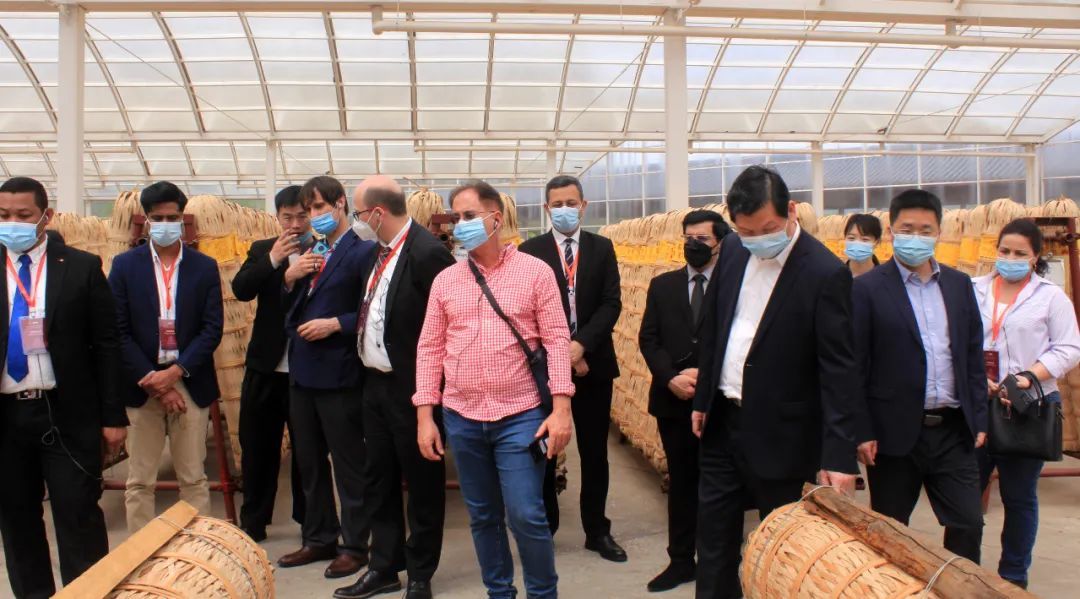 Foreign experts and leaders walked into the Museum of Dark Tea Culture in Baishaxi. A concentrated history of Anhua dark tea was gradually developed, including the ancient Silk Road, the ancient Tea Horse Road, the cabin horse back, the tea bricks, molds, production equipment of various ages, the mote yellow report data, figures pictures, 1939, 1949, 1953... The strong flavor of tea culture, real tea history, arduous footprints, through time and space, spanning time, tell the 83-year-old Baishaxi tea road, vicissitudes of change. While visiting, foreign experts carefully listened to the explanation, focused on their eyes and searched frequently. In front of many objects, they stopped to look at and take photos, and from time to time showed amazing eyes. Chinese, foreign languages and languages of many countries interspersed and collided. The strongest brains of all countries keep recording Baishaxi and impressing Anhua dark tea.
Along the way, foreign experts and leaders went from the museum to the Qianliang tea drying field, the ancient tea tree tea garden, and to the Baishaxi Intangible Cultural Heritage Art Museum to experience the production of Anhua dark tea. Under the instruction of the technical staff, the foreign experts put on gloves, learned to stir and knead the tea, picked up the tools to make Fu Brick tea, and signed their own works as mementoes. From fresh leaves to the whole process of the product, there is no addition and no pollution. The experience refreshes the cognition of foreign experts on Anhua dark tea. They said with deep emotion that they enjoyed the experience very much. Tea making is a very difficult process, and dark tea is very valuable. I have tried many Chinese teas before, and I am very interested in dark tea. I will try more dark tea in the future.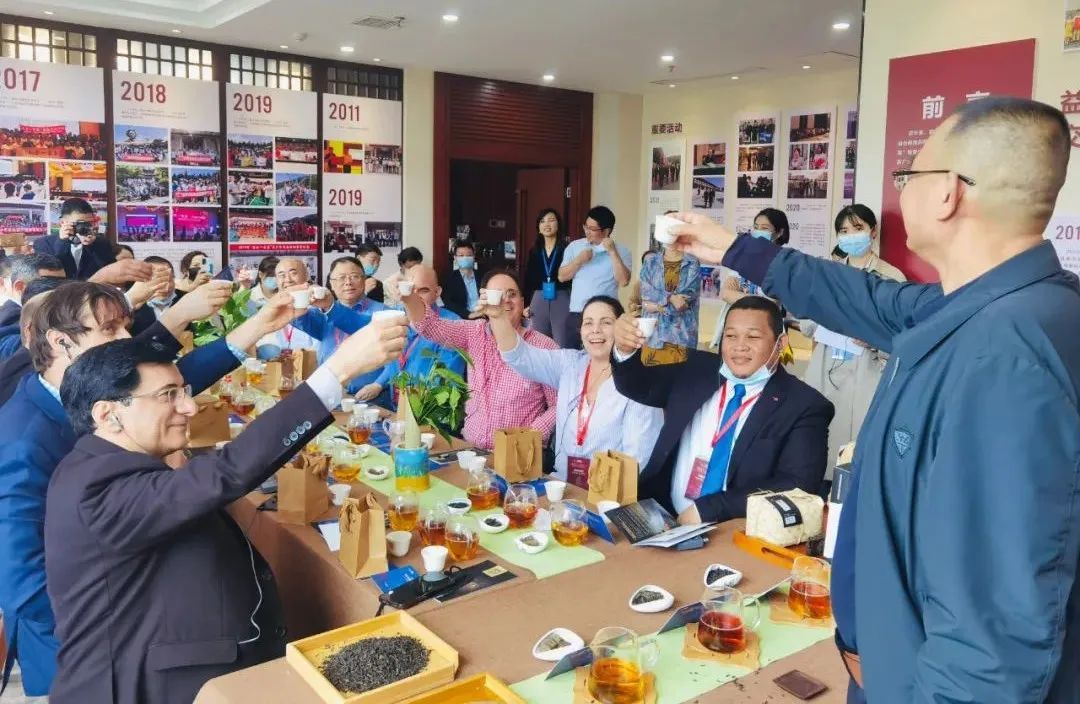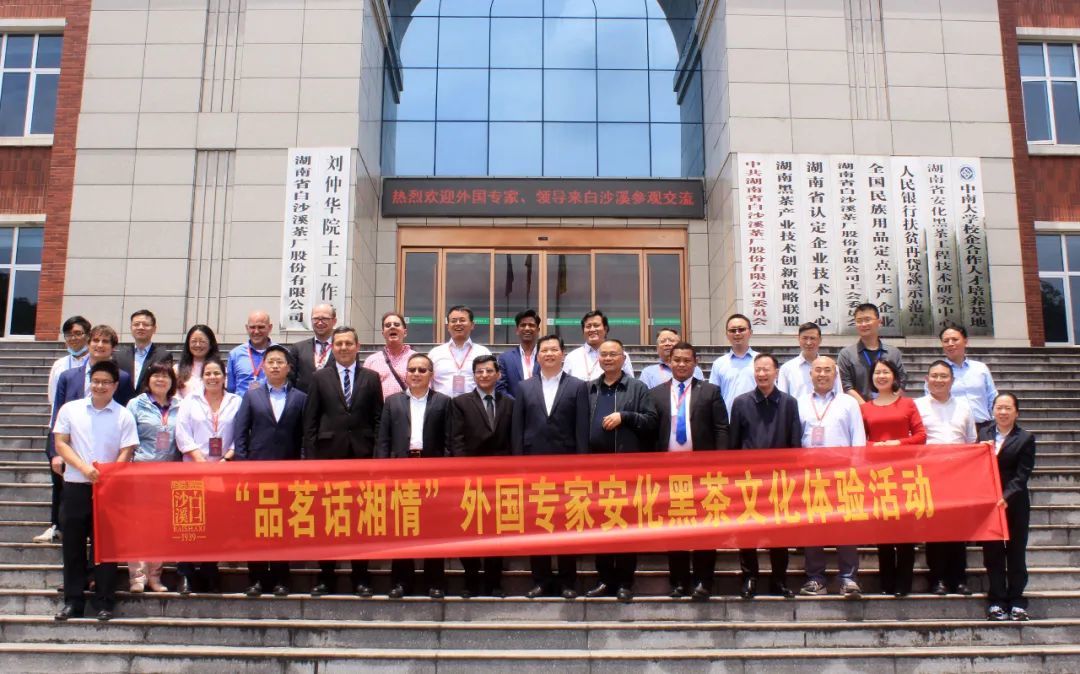 A cup of tea, "harmony", "beauty". This trip, the time is tight, the content is rich, the effect is wonderful. Foreign experts continue to extract and store, deepen their impression, praise Baishaxi black tea, happily take a group photo: "I love Baishaxi!"Anhua Dark tea, Baishaxi brand, is becoming a "Chinese name card" carrying history and culture, so that the world can enjoy dark tea health!