"One-link global sharing of new opportunities" -- Baishaxi appeared in Hunan (Changsha) cross-border e-commerce Fair
---
---
"One-link global sharing of new opportunities" -- Baishaxi appeared in Hunan (Changsha) cross-border e-commerce Fair
The three-day Hunan (Changsha) Cross-border E-commerce Fair was held at Hunan International Convention and Exhibition Center from July 22 to 24. The Hunan Cross-Trade Fair, with the theme of "One-link Global, Sharing New Opportunities", is hosted by Hunan Provincial Department of Commerce, Foreign Trade Development Bureau of Ministry of Commerce and Changsha Municipal People's Government. Hunan Baishaxi Tea Factory Co., LTD., as a representative enterprise of Yiyang dark tea, participated in this grand meeting.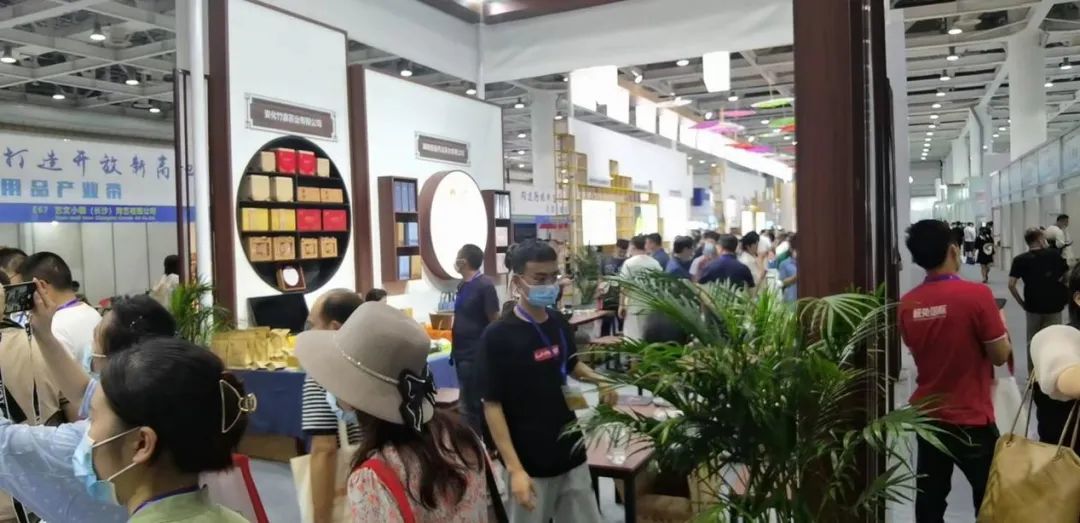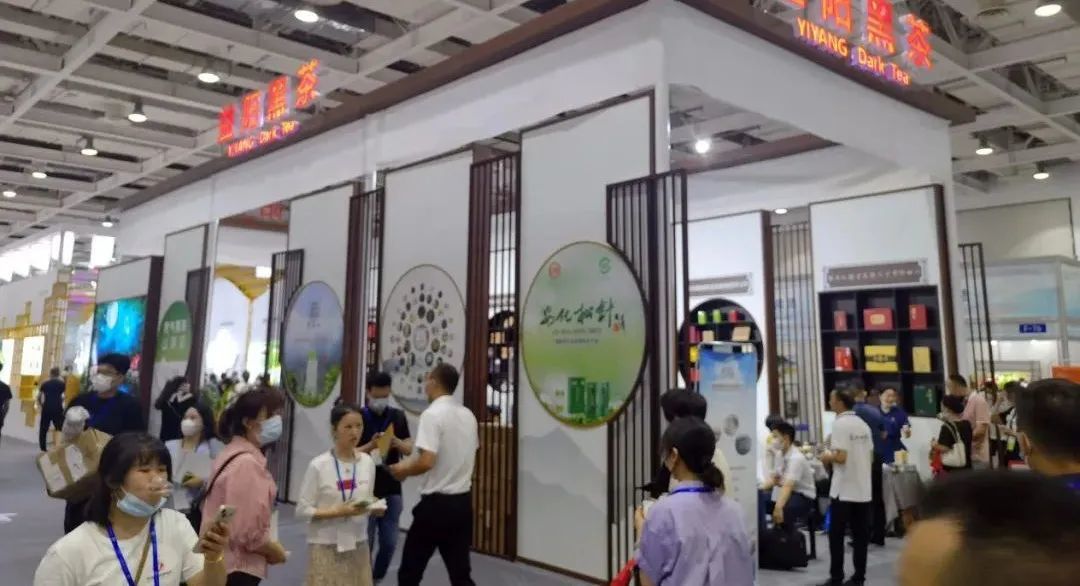 ( EXhibition LIVE)
This is the first cross-border e-commerce professional exhibition in Hunan, meeting the diversified needs of the cross-border e-commerce industry and promoting the precise docking of high-quality cross-border resources at home and abroad. It gathers nearly 20 global cross-border e-commerce head platforms such as Amazon, E-Bay, Alibaba International Station and new logistics platforms such as Jitu International. More than 400 well-known brands, including tea, 15 big means of characteristic industry exhibition, the exhibition site, the procurement of delegation, web celebrity big V adopt "agent shop type" exhibition at the site and to carry out the cloud around, extension sea a joint international navigation channel USES the "studio" comprehensive, direct exhibition, real-time synchronous sharing, there are nearly 10 high-end summit.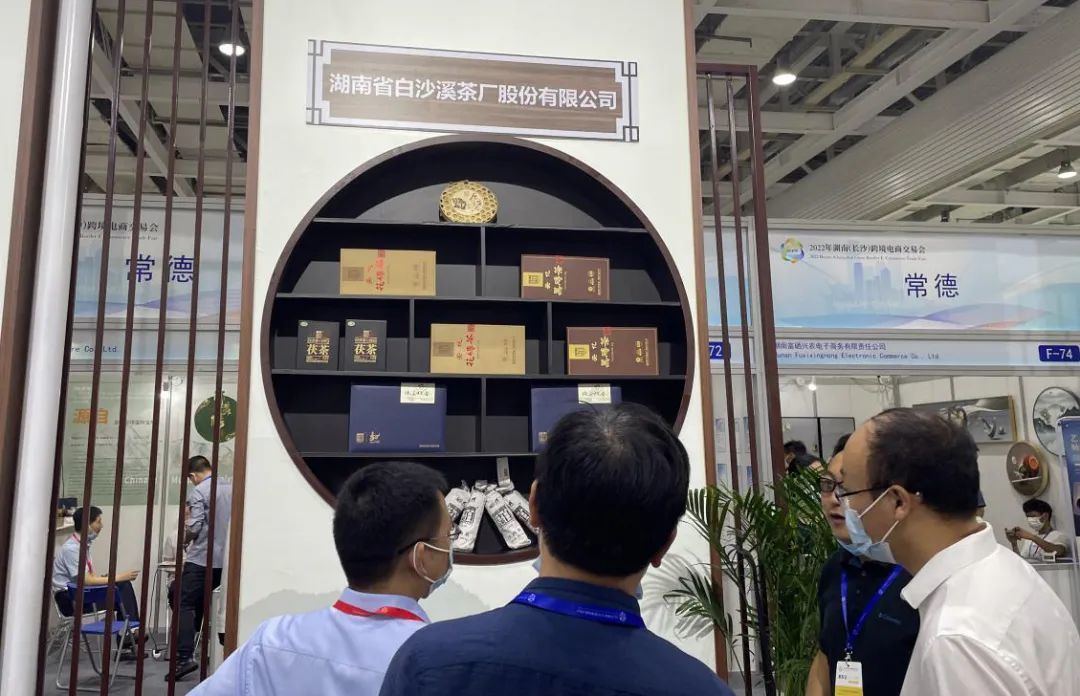 (Yang Zhihua, Deputy Mayor of Yiyang City, and Zhang Youning, Deputy Director of Commerce Bureau visit the baishaxi)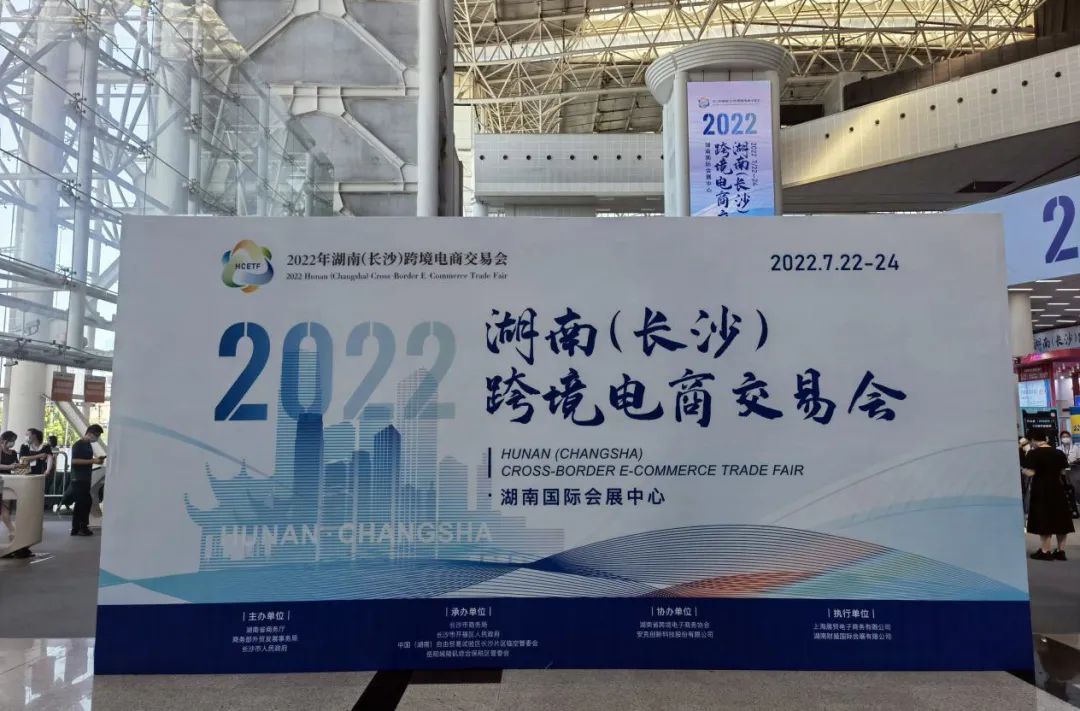 Under the spring breeze of the new national export policy, the construction of international logistics channels has been accelerated, and the whole industrial chain and ecological circle of cross-border e-commerce have been constantly improved. It is also the first time that Baishaxi is involved in cross-border e-commerce sector. We hope to create export conditions, innovate marketing environment and channels through a series of new policies and stages, and draw a beautiful blueprint together.